Buy a House in MetroWest, FL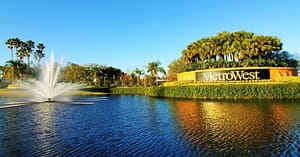 Metrowest, FL was constructed on a 1,805-acre master-planned community. The area has a wide range of housing including single-family homes, condominiums, and apartments of all sizes.

Since its beginnings in the 1980s, this area has been a hot spot for college students wanting to live close to where they go to school. With so many businesses in the area, getting a part-time job is relatively easy for college kids needing to pay their bills. With quality schooling, thriving businesses, visual aesthetics, and community activities it's easy to see that quality of life is a top priority.
Metrowest neighborhoods foster environments that focus heavily on providing convenience and lifestyle for residents. Throughout the Metrowest area, there are robust amenities that promote an active and vivacious lifestyle, including lakes, parks, and community events.
Metrowest is primarily made up of small to medium-sized apartment complexes and townhouses. Most of the residents are occupied by renters. Most of the homes in the area were built between 1970 and 2000 and there are also several newer homes sprinkled throughout the area.
Schools In Metrowest
All of the elementary middle and high schools located in Metrowest are "A-rated" schools. This is a major attraction for families with children in these age groups. Interested in looking at homes in Metro West, FL? Call us at 407-902-7750 or visit www.OrlandoRealtyConsultants.com