Find A Home in Lake Mary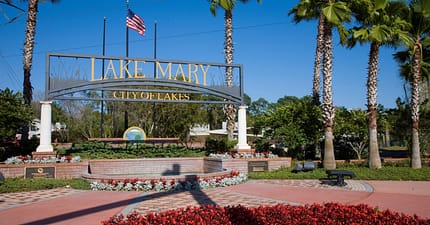 Lake Mary, FL is known for being one of the wealthiest and most economically secure cities in the U.S. Due to its excellent schools, well-planned neighborhoods, and recreational opportunities the upscale community of Lake Mary is a great place for families of all sizes to call home.
In addition to being one of the wealthiest cities in the country, Lake Mary is also one of the safest places to live. Resident families can enjoy terrific restaurants, shopping, and local festivals and events year-round.
If golf is your thing, then you'll fall in love with the amazing Timacuan Golf Club located in the center of town. The Heathrow Country Club also has an exclusive world-class course in addition to upscale restaurants and a fitness center.
The Lake Mary Events Center is a central hub for several business and social events like weddings or corporate parties.
A suburb of Orlando, Lake Mary has a variety of top-rated schools from elementary to high schools to choose from.
Things to do in the town of Lake Nona