Living in Celebration, FL
If you've ever been to the town of Celebration FL, you may have noticed how friendly the locals are. This town is known for sharing a strong community spirit and friendships among residents and their neighbors. The town is so pretty that it feels like you're on a movie set at times.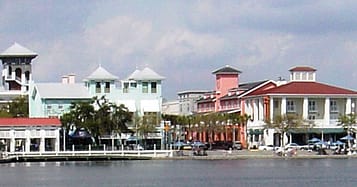 Residents get to know one another by either taking part in school and sports programs, walking on the nature trails or enjoying the multitude of shops and restaurants together.
The Celebration's community foundation is based on 5 pillars:
1. Health
2. Education
3. Technology
4. Sense of Community
5. Sense of Place
Visitors and residents of Orlando fall in love with that small-town feel of the community, especially on special local events like the "Memorial Day Flag Ceremony"," 4th of July Parade", and the famous "Holiday Festival". Celebration residents truly value the importance of family and believe strongly in caring for their neighbors.
Schools In Celebration, FL
There are four schools in the town of Celebration. The average "Great Schools" rating for public schools in Celebration is 8 of 10, with an average student-to-teacher ratio of 7 to 1.
Celebration,…It's a great place to visit, and an even better place to call home. To see all the amazing homes for sale in Celebration, FL call us today at 407-902-7750 or visit  www.orlandorealtyconsultants.com
Check out Clearwater Beach, FL