Whether you are trying to sell your home or simply want to keep it looking its best during the holiday season, there are a few things you need to keep in mind when decorating your home for the holidays.
Don't overdo the decorations
Whether you are decorating your home for Christmas or another holiday, there are several things you should consider before you start. Home buyers are looking for a house, and you want them to see the features of your home. If your decorations distract from these features, your house may not sell.
A well-decorated Christmas tree can be an excellent way to add to the appeal of your home during the holiday season. However, if your tree is too big, it can make your home look crowded. Instead, consider going with a smaller tree or a single Christmas tree in one room.
If you are decorating outdoors, avoid putting up inflatable snowmen and reindeer on the roof. These may look cute, but buyers may not like them. Instead, use tasteful garland to highlight your front door or staircase.
Avoid fake snow-sprayed windows
Adding fake snow to your windows can be a fun and festive way to decorate your home for the holiday season. However, it can also be a messy process. If you aren't careful, you could end up with a muddy mess. Here are some tips to keep in mind when decorating your windows with fake snow.
The old-fashioned way of putting fake snow on your windows is to purchase a can of spray snow from a hardware store or home improvement store. Be sure to buy water-based spray snow, rather than plastic-based, as the latter can be hard to remove. If you have a particularly messy window, consider covering it with a sheet of plastic to catch any stray snowflakes.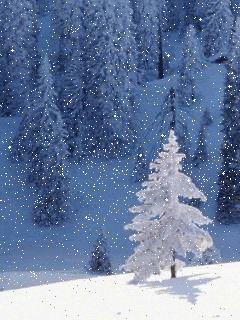 Take photos before putting up the decorations
Taking photos before putting up the decorations if you are selling your home is a great idea. Christmas and holiday decorations can drive away potential buyers and can make a room feel smaller or untidy. To avoid this, keep the decorations to a minimum and add a little color with fresh flowers or a potted poinsettia. Also, make sure you keep your windows open and use natural lighting to create a warm and inviting feeling for your potential buyers.
Another thing you can do to add color is to use plush throw pillows and throws. In addition, you can use sheer window treatments to create a diffused look. These will help diffuse any high glare in the room. Also, you should avoid using window screens because they will make your windows appear dingy in photos.
How to Decorate the Exterior
Whether you are a fan of the classic Christmas tree or if you prefer a more modern approach, outdoor Christmas decorations can be just as fun as indoor ones. There are several ways to decorate your exterior home for Christmas, from a wreath on your front door to a festive winter wonderland. In fact, you might find yourself splitting up your decorating project into a few different phases.
Adding a festive wreath to your front door is a great way to welcome guests into your home. You can find wreaths in a variety of sizes and styles. The best part is that they can be reused each year. To get the full effect, you can combine a wreath with foliage above your front door. You can also place a faux fruit wreath on the front door to add a festive touch.
Another fun and functional way to decorate your exterior home for Christmas is by adding lights. If you want to make your front door more visible during the nighttime hours, consider adding lights on the slats of your front door. If you don't have enough space to install lights, try covering your shrubs or bushes with net lights. This will add a festive contrast to your winter wonderland.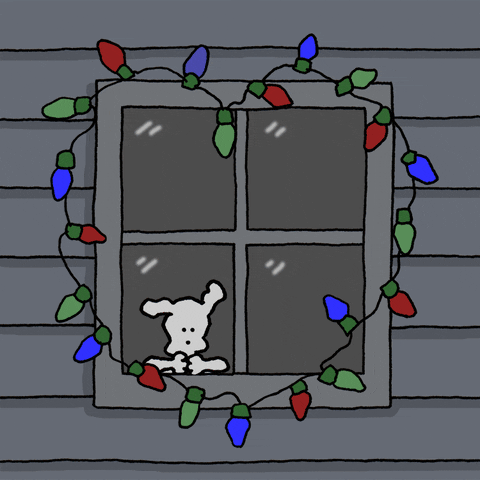 If you want to really show off your Christmas spirit, consider displaying some inflatables.
These fun and festive decorations are easy to install and can be a great addition to your holiday display. You can also find Christmas-themed characters, such as Santa, reindeer, and elves, that will make anyone smile. You can also find nativity scenes, movie-themed characters, and more.
For a more modern take on a traditional wreath, you can make your own faux fruit wreath using pears and apples. To save time and money, you can use battery-operated foliage to avoid the hassle of stringing lights. These realistic-looking faux greenery garlands can be re-used year after year.
You can also add some fun and festive touches to your front porch by decorating a mini tree on the walkway to your home. You can place this tree on the path to your door, on your porch or on a bench on your patio. It's a great way to show off your Christmas spirit without breaking the bank.
The best way to decorate your exterior home for Christmas is to decide on a theme.
You can choose to create an enchanted forest or create a festive winter wonderland. You can also choose to go all out with some elaborate displays that will rival those at a Candy Cane Forest.
The most important thing to remember when decorating your exterior home for Christmas is to make sure it looks and feels festive. The best way to achieve this is to incorporate bright colors into your display. You can use red and green ornaments to add color and sparkle to your tree or add mistletoe lanterns to your front porch. You can also choose to hang some small lights on the branches of your front door to add a hint of sparkle.