To bring in some additional cash, you may think about renting out your Orlando home, or even part of it. You shouldn't rush into this interaction before learning the guidelines first. Here are a few things you should do if you're serious about renting out your home.
Determine how much to charge for rent for
It's important to determine how much you can rent your Orlando house for before putting it on the market as a rental. To get this right the first time around, you should consult with an experienced Orlando real estate agent… one who specializes in the area where your home is located. They know how much houses are worth and how much they will rent for.
Depending on if you own the home outright or you have a mortgage on the property, you'll want to charge enough rent to cover all of your costs including mortgage payment, insurance, taxes, utilities [if included with rent], HOA dues, and maintenance costs. You cannot charge more than what the market will pay so the numbers must make sense to you and your situation.
Background checks for potential tenants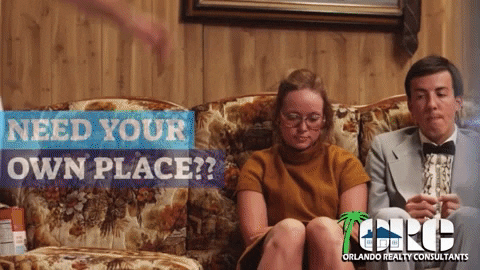 The last thing you want is to end up with bad tenants… What I mean by that is tenants who don't pay on time, are irresponsible, and even confrontational. You must verify all the information given to you on the rental application. Ask the tenant for professional references to see how long they've been at their current job. Don't be afraid to ask their employer about what they think of the person and if they've ever had an issue with them.
A background check will reveal bad credit situations, prior evictions, criminal history, and even other legal actions that have been taken against the applicant. Anyone who refuses a background check should be crossed off your list of potential renters.
Prepare a lease or rental agreement
You must have a rental or lease agreement prepared that will be signed by you "the Landlord" and your tenant or tenants. This is a document that guarantees that your tenant will abide by your rules for paying the rent by a specific day of the month, maintaining your property, noise curfew, pets or no pets, etc. It will also outline what steps will be taken legally if the tenant breaks any of the rules such as paying rent on time, violating a no-pet clause, etc. The consequences of breaking any rules usually include prompt legal action and eviction.
Consider landlords insurance
Check your current homeowners' insurance policy to see exactly what you're covered for. You might need additional landlord insurance to protect the home and the major components like electrical, Central AC, plumbing, roof, water heater, etc. You must also disclose to your homeowners' insurance company that the home will be rented out and not owner-occupied.
Understand the Eviction Process
Evicting someone from a home is never fun and is the single biggest problem a landlord will have to face. I can tell you from experience that if you are a landlord for long enough you will have to evict someone at some point. This is why it's so important your rental agreement states what will happen if the tenant fails to pay the rent on time or stops paying completely.
You must follow the legal eviction process exactly as stated in whatever county your rental home is located in. The process always starts by giving the tenant a written notice personally or by certified mail. The notice gives the tenant time to respond and bring the rent current and also a time in which the tenant needs to out of the home if payment is not made. Depending on the tenant, this can sometimes turn into an ugly situation. Landlords should follow the eviction laws to a T to avoid any hold-ups.
To Rent or Not to Rent
Hopefully, this article didn't scare you out of becoming a landlord… or maybe that's a good thing. I've owned many rental properties in Orlando over the years and I've seen a lot of different situations. If you get a good renter, you could be looking at a steady income flow for years to come without a single problem. However, if you end up with a problematic renter, you could be facing some serious headaches… just keeping it real for you.