Mortgage insurance is one of the many benefits of owning a home. This type of insurance protects the mortgage company from large uncollectible debts when borrowers fail to make their payments. The different types of mortgage insurance include default and non-default. Learn about the types of mortgage insurance and how much they cost. If you're thinking about getting mortgage insurance, keep reading! Hopefully, you'll find this information useful!
Pay for mortgage insurance
You can choose to pay for mortgage insurance as part of your monthly payment or as an extra expense at closing. This insurance protects the lender in the event that you default on your mortgage loan. If you do not pay it, you could be subject to losing your home to foreclosure, damaging your credit score. There are several kinds of loans for low down payments, and each type requires different mortgage insurance policies. Learn more about the different types of mortgage insurance policies and how to choose one that works best for you.
Lender-paid mortgage insurance, or LPMI, is bought on your behalf by the lender and is usually reserved for borrowers with good credit. While it reduces your monthly payments, it is not refundable. You cannot cancel it once you've taken out the loan. Once you've agreed to pay for mortgage insurance, you can't get it out. As you pay down your mortgage, you cannot cancel the insurance plan.
Types of mortgage insurance
There are several types of mortgage insurance. Borrower-paid mortgage insurance (PMI) is usually the most common. This type of insurance is paid monthly along with the mortgage. You will be required to pay it until you have 22% equity in your home, based on the original purchase price. Once you reach this amount, the lender must cancel your PMI. The process of accumulating enough equity to cancel BPMI usually takes 11 years.
One option is to opt for single-premium mortgage insurance (PMI). This allows the borrower to pay the entire premium for mortgage insurance in one payment. But this type of mortgage insurance is not as common as you might think. Most buyers will need mortgage insurance, but some people can get away with dropping the insurance after paying at least 20% of the original purchase price. In such cases, it is important to keep in mind that PMI does not cover your mortgage in the event you die or become unable to make payments.
Benefits of mortgage insurance
Mortgage insurance, also known as private mortgage insurance (PMI), helps buyers secure loans with a small down payment. By using this type of insurance, home buyers are only required to pay 5% of the property's value. This option can be beneficial for first-time buyers or those with limited resources. A mortgage-insurance policy offers the buyer peace of mind by helping to cover extra costs if something happens to him or her. If you need to buy a new home, learn more about the benefits of mortgage insurance.
It's an important part of the mortgage process, but a great many people are still not aware of the benefits. Mortgage insurance can help buyers with a smaller down payment, and it can protect a lender's interests. If you have a steady payment record, you can easily transfer your insurance policy to another property, saving money on premiums over time. In addition to saving money on premiums, mortgage insurance also protects your investment from the financial impact of a death.
The cost of mortgage insurance
You may wonder how much mortgage insurance costs. This type of insurance is separate from homeowner's insurance and is mandatory for conventional loans that require less than a 20% down payment. Mortgage insurance is a type of private insurance that protects the lender in the event that a borrower is unable to make payments. The mortgage insurance company attaches the insurance to your home loan when you pay less than 20% of the purchase price. It will then add a premium to your monthly payment until you have reached 20% equity.
The cost of mortgage insurance is usually one-to-two percent of the total loan amount. The rates can vary from lender to lender, but in general, you should expect to pay about $167 a month for a $200,000 loan. Depending on your loan amount, the monthly premium can be high, or low, but it is important to note that mortgage insurance costs are not based on the purchase price or appraised value of the home.
Should I Get Mortgage Insurance?
Whether to obtain private mortgage insurance or standard mortgage life insurance depends on your circumstances. Term life insurance offers a cash benefit instead of tying your future mortgage debt to your death. Term life insurance is not required, but it is a good idea. Mortgage life insurance can be costly. A term life insurance policy can be priced appropriately to match your mortgage term. If you intend to live in your home for many years, owner's title insurance is essential.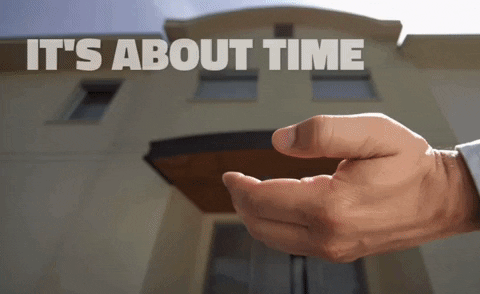 In case of death, the policy will pay off the outstanding mortgage balance. This insurance protects your family in the event of your death before the loan amortization period has been complete. The benefit will equal the outstanding mortgage balance at the time of your death. When the time of your death comes, the mortgage insurance death benefit will be paid directly to your lender. Whether you choose life insurance or term life insurance, both policies are valuable to protect your family's future.
Mortgage insurance is an essential part of personal financial planning. Without it, you risk losing your house, your assets, and your job. Purchasing mortgage insurance protects you from these risks, while the costs are often higher than the costs of regular life insurance. The cost of mortgage life insurance is usually higher than regular life insurance, but the benefits far outweigh the cost. A good idea is to compare the premiums offered by different companies to decide whether it is worth it and always consult with your Orlando Realtor.