Orlando Real estate agents have a responsibility to their clients to look out for their best interests in both finding the right house and also helping them through the rest of the process all the way to the closing.
Once the contract has been accepted by the seller, it's typical for the realtor to provide the buyer with a shortlist of competent homes inspectors in the area. The buyer will usually have two weeks or so to get any inspections done, this is know as the inspection period.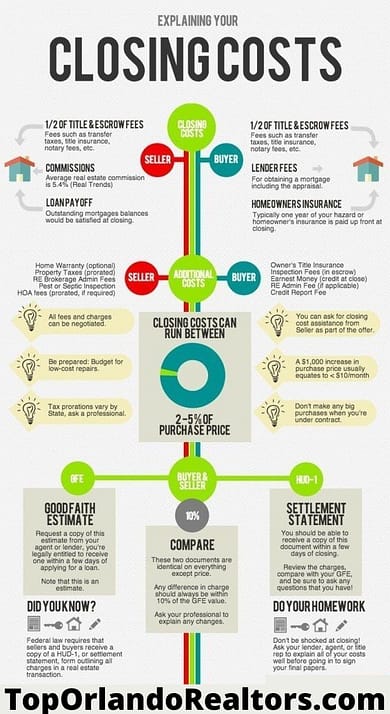 In a standard real estate contract, the seller will be required to fix any issues that are found in the inspection report prior to the sale of the home. However, if the contract is an "As-Is" contract, the buyer may choose to either cancel the contract altogether or negotiate the price with the seller to reflect the necessary repairs.
While the inspections are happening, the title company will be doing things like a title search, getting a payoff letter from the bank, etc. However, just because your title company does the title search and it appears to be clear of liens, you may still end up with a lien on your property even after the transaction closes. A title search will only reveal liens that have been officially recorded with the county where the home is located.
There can be unrecorded charges on a home that can result in a lien such as an unpaid contractor bill, code violations, unpaid building permits, delinquent utility bill, etc.  Although these charges rightfully belong to the seller, they now become the responsibility of the new homeowner.
The Importance Of Municipal Lien Searches
Buyers would be wise to get a municipal lien search done in addition to the title search. A municipal lien search will uncover open permits, unpaid utility bills, code violations as well as any unrecorded liens. By going the extra mile and ordering a municipal lien search in addition to the title search, buyers will know exactly what they're getting into.