It's important that you're prepared for what comes next after you list your house for sale. Homeowners sell their homes for different reasons and each situation comes with a different set of emotions. Knowing what to expect will help ease you into house selling mode and make the emotional part of it easier to get through. Let's face it, no one enjoys having strangers walk through their home and judging the way that it looks and feels to them but unfortunately if people don't see your house, you'll never get it sold.
If your house is in Orlando, be sure to hire an experienced Orlando realtor that has sold homes in your neighborhood. After you sign the listing agreement, your realtor will then hopefully hire a photographer to take some photos that will showcase your property in the best light possible.
These are some things to expect once you list your property
Listing it on the MLS and other websites
The next step is to alert every other agent out there by listing it on the local MLS [Multiple Listing Service]. In addition to listing it on the MLS, there are numerous other websites like realtor.com, Trulia, etc. that your property should be listed on for maximum exposure. The listing agent will then put a lockbox on the door and a for-sale sign in the yard. The lockbox allows other agents to access your home when no one is home.
Keep it tidy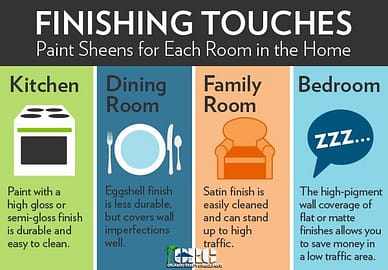 It can be a pain keeping your home in showing condition especially when you have children and pets. However, I can't stress to you enough how important it is to keep your house looking its best. For most people, the perception is the reality and it's hard for them to pretend that the floor isn't covered with toys and clutter or that the sink is filled with dirty dishes.
Showings
Some homeowners insist on being home when their property is being shown. I highly recommend that you don't do this because the harder you make it to see your house, the less exposure it will get and the longer it will take to sell. Also, potential buyers may feel uncomfortable with the homeowner hovering over them during the showing. Remember that your home is competing with other homes in the area, so the easier you make it to see, the better chance you'll have at getting an offer, especially in a slower market.
Open houses
Your Orlando listing agent will probably want to do a couple of open houses in the first week of it being listed. That's why it's so important to make sure the home looks its best before you even get it listed. The first open house will probably be a broker's open house during the week where local agents can swing by and see the property and hopefully have a client that the house would be perfect for. The second open house will likely be held on a Saturday or Sunday and will be open to the public. For this open house, your listing agent will put out some signs and balloons around your neighborhood pointing everyone to your house. It's best that homeowners aren't present during the open house so that potential buyers can move through the house freely opening closets, etc. It's best to put away or hide any valuables and medication just in case.
Traffic
Hopefully, the open house helped you to get an offer or two on the table but if not, don't worry. If your listing agent priced the home correctly you'll continue to get a good amount of traffic for the next two to three weeks of it being on the market. In a normal cycle, the average DOM aka [days on market] can be between 60 to 90 days to get the property under contract. In a slower market, it can take even longer than that. If you have a buyer that has been back to your house more than once, this is a good sign that they're about to put in an offer on your home. Even if the offer is lower than you expected, it's a starting point to begin negotiating and could potentially lead to a sale.
Changing strategy
It's about six weeks in and hopefully by now your house has a contract on it and the title company is processing the paperwork for the closing. However, if this hasn't happened yet you may want to talk to your listing agent about switching gears. The Orlando real estate market is always changing and it's important that you consider your asking price and possibly look at any low-cost improvements that could enhance the home. The other option of course is to lower your price and just leave the home the way it is.
In a nutshell, selling a home comes down to a three-step process. Getting the home ready for buyers to see it, showing it to potential buyers, and finally responding to offers. If you hire an experienced Orlando realtor to assist you in the sale, you can avoid a lot of stress and sleepless nights by knowing that you're in good hands.