Is it Worth the Hassle to Stage My Orlando Home?
Shakespeare once said that "all the world's a stage"… this also includes the house you want to sell for top dollar. As a Realtor in Orlando, I can't tell you enough how much of a difference it can make to set the stage before revealing your home to the world.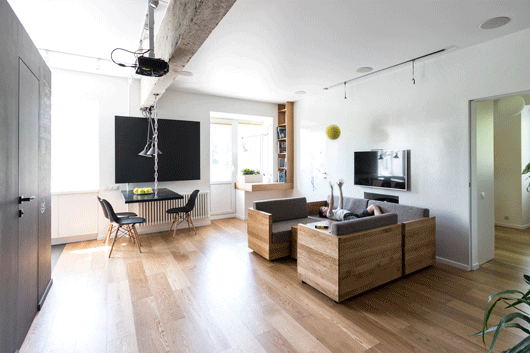 Unless you're an interior designer, staging a home is not a do-it-yourself type of task. Staging involves hiring professionals with talent and skillsets for interior design. A good stager will give your house a makeover that will make you think twice about selling. By using temporary furnishings and décor, your house will get more than its share of "oohs… and aahs…" from potential buyers doing their walk-through.
Quality staging is not like an insurance policy by any means and there's no guarantee that your home will sell for more money because of it. However, It is a great and powerful marketing tool. Great staging should present your home in its most flattering light and will keep you at the higher end of the comps in your area. Have you ever heard of the saying "dress for the job you want, not the one you have"? When selling a house… when want it to be dressed to the 9's to get the price you want.
Staging helps potential buyers to visualize what their life could look like living in such an elegantly decorated home.
Staging Leads to Great Listing Photos
Great photography is a must when marketing your home for sale. By having pics of a staged home instead of an empty or messy home, you'll increase your chances of finding an online buyer 10 fold. Especially these days the majority of home buyers start their search by looking through online listings before hiring a Realtor in Orlando, FL.
Before Hiring Stagers Consider This
In addition to being Realtors, we are also Orlando real estate investors, we've bought and rehabbed many houses over the years. I can tell you from my own experience that staging does help. Like… a lot. There's always one or two buyers that ask if they can also purchase the furniture and decorations.
But don't just take our word for it. Recently, a survey from the NATIONAL ASSOCIATION OF REALTORS® revealed that:
Almost 80% of buyers' agents claimed staging makes it easy for the buyer to imagine the property as their future home. It's kind of like helping the buyer to dream it to achieve it so your real estate agent can make the sale.
40% of Orlando listing agents say that a staged home spends a lot less time on the market compared to an empty house. For you the seller, time saved could mean more money in your pocket and being able to move out sooner. Listing agents also claimed that staged homes will fetch a higher dollar amount… between 6-10%!
Some listing agents in Orlando will offer staging services to their clients but most of the time you'll have to hire someone and pay for the staging yourself.
Professional home stagers will usually charge according to how many rooms you want staging. We pay roughly $700 per month when we stage a 3 bedroom 2 bathroom house which includes everything from the furniture to décor.
What about staging the house yourself?
If you're on a tight budget, then hiring a professional may not be an option for you. If this is the case, check out some Youtube video tutorials on the subject to help guide you. If you have a friend or relative with really nice décor in their house, you may want to ask them for some staging ideas.
Declutter and clean at the very least
No potential buyer is going to enjoy walking through a messy or dirty house. Take the time to declutter and clean it like it's never been cleaned before. Move some furniture into the garage if you have to, organize household items out of sight, and remove anything that makes a room look smaller. You should also change out any burnt light bulbs and have the carpets shampooed.
Keep the closets neat and organized
Make sure they can see the space, buyers always want to check out the closets. Remove some things if you need to rather than having that "stuffed full" look. Consider putting away personal items like family photos, religious pieces, and maybe some artwork to make the house look more neutral.
Only focus on rooms that count the most
You don't have to stage your whole house to impress buyers. We find that staging rooms where people spend the most time will make the biggest impression on buyers. Staging the kitchen, Living room, Dining room, bathrooms, and Master bedroom is more than enough to make a buyer take notice.
Don't forget to stage your yard
Curb appeal is super important for getting potential buyers through the front door. Make sure your yard looks the best it can. A freshly cut yard, manicured bushes, and some colorful plants can make a huge impact on buyers and set the stage for what the inside looks like.