The real estate market has changed in the past few years, and it is not clear what will happen next year. But experts are offering their evaluations and predictions on where mortgage rates, home prices, buyer competition, housing supply, and sales activity will be headed in 2023.
One of the predictions is Short Sales. These are a type of sale in which the seller owes more on the property than it is worth. This happens when a homeowner is unable to keep up with the mortgage payments or falls behind and the lender agrees to accept less than what is owed in order to release the lien.
Price declines
Despite elevated mortgage rates and sluggish home sales, Lawrence Yun, the National Association of Realtors chief economist, doesn't expect price declines in 2023. He says prices will continue to be driven by borrowers who have positive equity in their homes.
However, affordability will remain a challenge in markets where price increases have been particularly steep, according to Yun. These include places like Los Angeles, where the median home price is 11 times the average household income, and San Jose, California, where the median home price is 10 times the average household income.
As homebuyers who have been on the sidelines in recent years look to return, competition will keep price declines from ramping up, Steinberg said. Inventory also isn't likely to increase much because fewer homeowners are willing to sell, he says.
Supply shortages
The housing market will continue to struggle with supply shortages in 2023. As a result, homebuyers will be forced to wait longer to find an affordable property to buy.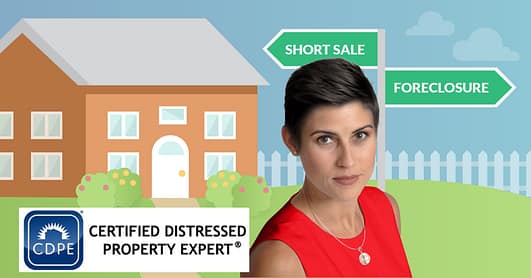 This could lead to higher mortgage rates and fewer homes for sale, according to Sharga. Inventory will also be strained in some markets, particularly high-growth areas like Austin, Phoenix, and Boise.
Some of these factors, including increased interest rates and a shortage of available homes, will push prices. That's bad news for would-be buyers, but it's also good news for sellers and real estate agents.
Buyer competition
The number of short sales is on the rise. The latest stats from the Mortgage Bankers Association suggest that the number of short sale filings was up by 37% in 2022 compared to 2021. The slew of short sales also prompted a hefty increase in the number of distressed property listings as well. In addition, lenders are putting their hats into the ring by offering more incentive packages to buyers in an effort to close the books on these short sales.
Despite the uptick in distressed home sales, the housing market may still be a bit of a slow burner. With the right mix of inventory and consumer confidence, we should be seeing a more normal housing market in 2023. The frenzied flurry of activity from first-time buyers to retirees should ease as more people buy and sell their homes, allowing for a more balanced market. However, with a still-slow economy and higher interest rates, the housing bubble of yesteryear may be on its way out.
Mortgage rates
Amid a shortage of homes for sale and soaring interest rates, it's no surprise that sales have been flat or down year over year. But that doesn't mean the housing market is set for a crash in 2023.
The mortgage rate environment could change significantly based on a number of factors, including the Federal Reserve's monetary policy and inflation data. For instance, the Fed is expected to raise its benchmark rate at least once this year.
This is largely due to the central bank's efforts to fight inflation, which has been running at a high rate for years. In December, the Federal Reserve's consumer price index slipped to its lowest level in almost two years.
Those changes have sparked speculation that the Federal Reserve may slow its rate hikes in 2023. However, that wouldn't necessarily help mortgage rates, as the Fed's monetary policy is largely driven by the economy and inflation data.