When you're preparing to list your home for sale, there are a few simple steps you can take to make it as appealing as possible to potential buyers. First, you should clean your home thoroughly and take professional photographs. Second, remove any extra furniture or personal touches. This will help potential buyers imagine themselves living in the space.
You also need to avoid personalizing your staging, because you don't want to give your home a "personal" feel, as the buyer may not share your taste. Most staging advice recommends neutral colors with occasional accent colors and traditional furniture. You should try to avoid large sectionals and bright colors, which can be distracting to potential buyers.
Your real estate agent can be an excellent resource for tips on how to stage your home efficiently. Since they have staged hundreds of homes, they know what works for buyers. And since they know your target market, they can give you free advice on how to make your home look its best. So don't be shy – ask them!
Decluttering your home is essential throughout the year, but it's especially important during the winter months. Remove clutter and clean up messes with a Swiffer or other powerful cleaning tool. You should also try to avoid overly bright lighting, as this will give your photos a blown-out look. If possible, stage your home during a cloudy day – this will allow you to use natural light.
Staging your home will allow potential buyers to picture themselves living in the space. By making it look attractive to a variety of buyers, it will be more likely to sell quickly. Moreover, the process can be inexpensive and can help you maximize your profit potential. This is a common strategy used by other sellers and is very effective at improving a home's appeal.
Your Orlando Realtor may also bring in professional home stagers to prepare your home for sale. These professionals are trained to make a house look inviting and memorable to prospective buyers. By preparing your home for sale before showings, you can make it more appealing to potential buyers. And most importantly, staging can help you sell your home faster.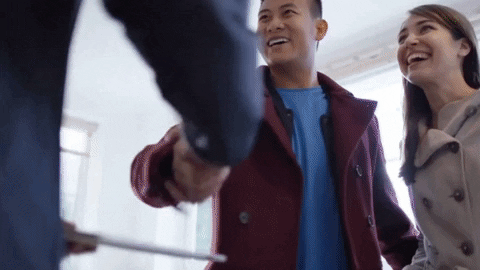 While it may seem obvious, proper lighting is an essential part of staging. Without it, your home will not feel welcoming, and it can even be unnerving. When you stage a home, you must make sure that the lighting is even and appropriate for every area. Using only overhead lighting will make a room appear bigger and brighter but will not help it become more visually appealing. You should also introduce accent and task lighting by using table and floor lamps, up lights, and wall sconces.
Another important part of light staging is lighting the outside of your home. Many homebuyers will drive by your home at night, so it is important for potential buyers to be able to see the front door and walkway. You may want to install path lights and landscaping features. This will give potential homebuyers an idea of how well you maintain your home.
Another important part of staging is furniture arrangement. If you don't have a lot of space, you can move oversized furniture pieces to another room or store them. A smaller bedroom, for example, doesn't need a huge bed. You can also move the desk out of the way and focus on the bed's primary function.
Staging your home before you list it for sale can be an effective way to appeal to potential buyers. This is done by ensuring that everything in the home fits together and is in harmony with its surroundings. For this reason, decluttering is an important first step. Clutter draws attention to rooms and makes them appear smaller and untidy.
Ideally, your home should be presented in the most neutral way possible. Potential buyers should be able to visualize themselves in the space. To do this, you should clear away all personal items such as clothes and toys, and make sure that bathroom counters are empty.
Also, you should get rid of any dead plants that you have in your home, as dead plants do not make a good impression.
Staging a home for sale can involve redecorating, moving furniture around, and updating. It is an effective way to sell your home fast and for the highest possible price. Unlike listing it for sale in a classified ad, staging a home allows prospective buyers to visualize themselves living in it. This process also helps to hide flaws in the home.
If you have the money, hiring a professional home stager can help potential buyers fall in love with your home. The services of a professional home stager can cost from $250 to $500 per room. This cost is usually recouped through the sale of your home. Most staging companies require a three-month contract.
However, you can save a lot of money by staging your home yourself…