If you have not shopped around for your homeowner's insurance for a while, now may be the time to do so. Many insurers tend to raise their rates at renewal time, usually because of inflation or changes in the value of your home. By re-shopping your policy now, you'll get a better deal on your premiums in the future. Also, if you've made any major purchases or added anything to your house, you'll want to check to see if you're still covered. You'll also want to check your floater coverage to see if it is still necessary.
Before you begin your search for homeowners insurance, take a look at your credit score. A good credit score will lower your premiums. Make sure you pay your bills on time and don't take on too much debt. You'll also want to take a look at your policy's coverage and decide if you need any changes. Once you've decided what coverage you need, compare rates from different companies.
You'll want to compare coverage and prices yourself or work with a broker or competing agent. Homeowner's insurance quotes should include replacement costs for your personal belongings and dwelling. If your policy only provides replacement costs for a depreciated value, you'll be out of luck if you need to replace them, and you'll want to make sure your coverage covers these factors, too.
Homeowner's insurance quotes are an essential part of home ownership, so make sure you shop around early. Compare quotes from at least three different insurance companies before making a final decision. Compare coverage, deductibles, and customer service from multiple companies. After all, you'll be staying with your policy for the next year, so you want to make sure it meets your requirements. Also, check with your lender for any clarifications.
You'll also want to check if the company you choose offers any discounts for multiple policies. If you're living with someone, be sure to ask the insurance company. Many companies offer discounts if you combine multiple policies with them. You can also bundle multiple policies together for a larger discount. Be sure to compare the total cost of these policies to find the best one for you.
While shopping around for your insurance policy can be time-consuming, it's a good idea for many consumers. Research shows that more than seventy percent of consumers have saved money by shopping around for their insurance. Shopping around can be done in less than an hour. The best time to do it is between 30 minutes and two hours. Regardless of your budget, it's worth the time to compare different policies and insurance companies. You'll be amazed at what a difference it makes.
Getting a homeowner's insurance quote is easy online and over the phone. Many insurance companies have websites that can help you compare prices. You can even get a free quote over the phone. However, if you have any questions, you should talk to an insurance agent. They'll know what type of coverage you need and the price you can afford. In addition, independent agents have access to a large number of insurance companies, making it easier to find a great deal. Call your local Orlando Realtor and ask them for help.
What Makes It a Good Homeowner's Insurance Policy?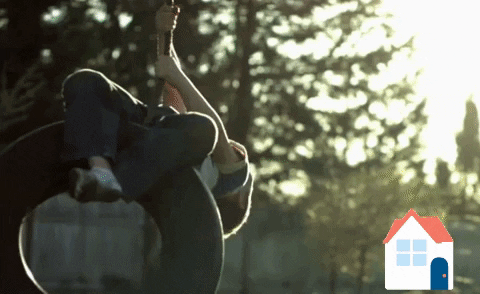 There are many things to consider when buying home insurance. First, make sure that you understand your policy fully. Make sure you understand the terms and conditions, especially the one that covers the cost of replacing your belongings. You should also make sure to review your policy on a yearly basis. The main reason for this is that many home insurance companies tend to increase their rates annually because of inflation and increases in the value of homes. Even a small increase can add up over time, so it is always worth considering other options.
Another thing to consider is your location. The type of perils your home is exposed to will affect your premium. If you live in an area that is prone to hurricanes, for example, you will pay a higher premium than if you live in a rural area. The type of house you own will also affect the premium, as will its age and style. If it is an older or deteriorated house, you are more likely to have an expensive claim.
A good homeowner's insurance policy will cover damage to your personal possessions, even if they are not in your home. It also covers the damage caused by a listed disaster. In addition, it covers any expenses related to identity theft. In addition to a property policy, homeowners can opt for extra coverage like sewer and drain backup coverage. It is also important to consider whether the insurance provider offers identity recovery coverage for people who have been a victim of identity theft.