A Typical Day in the Life of a Real Estate Agent
Technically, as defined in the Cambridge Dictionary, a real estate agent is someone whose business is to arrange the selling or buying of homes, vacant land, offices, or buildings for the sellers or buyers. Technically, it's an accurate definition, however, it doesn't tell you everything a real estate agent does on a day-to-day basis.
In my world as a Real Estate Broker, each day is different and unique; while this can seem to be an appealing aspect of being a real estate professional, it can be quite challenging, depending on the Realtor's skill and experience level. So, exactly what does a Realtor do on a typical day?
Managing a Real Estate Brokerage
The majority of real estate agents [especially newbies] typically work inside an office provided by the broker that employs them. This is good in the sense that they can discuss opportunities and exchange ideas with their co-workers, get updates on new listings, as well as discuss buyers' and sellers' needs.
There are quite a few administrative tasks that occur every day at the core of a successful real estate brokerage. Depending on the size of the brokerage they may have someone who works as an administrator to make sure an office is a well-oiled machine.
A good Realtor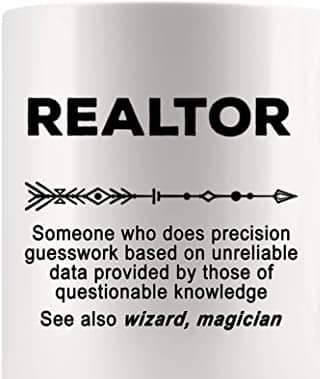 Stays current on local and regional market activity and industry news.
Consistently researches active, pending, and sold listings in their farm area.
Maintains, completes, submits, and files any paperwork, such as real estate contracts, records, etc. with the proper agencies.
Coordinates and schedules appointments, showings, open houses, and any meetings with clients and other agents.
Develops and implements marketing plans for listings and creates marketing materials like fliers and other promotional materials.
Responds to incoming emails and phone calls
Keeps their website updated with fresh content and is active on social media and real estate blogs.
Most successful real estate agents hire an assistant to assist with the day-to-day activities, allowing the agent or broker to focus on more important activities.
Real Estate Agents Sell Themselves In Addition To Selling Homes
Being able to consistently attract new clients is crucial to the success of a real estate agent. Below are a few ways a real estate agent can attract new clients:
Marketing Themselves. Competition is fierce in the world of real estate. A successful agent should have a niche in their local real estate market and become an expert in that niche. This helps differentiate agents out there and what they specialize in. A successful real estate agent has a monthly budget set for marketing themselves through their website, fliers, video, and pay-per-click advertising.
Generating Leads. Generating leads via networking with other real estate agents as well as anyone else they come in contact with such as friends, family, business associates, and so on is an extremely valuable asset to a successful Realtor.
Treating Everyone as a Prospect. Everyone lives in a home, condo, townhouse, or apartment. Therefore, to a real estate agent, anyone they meet will eventually need to buy, sell or rent a home. A real estate agent spends a substantial amount of time cultivating leads and meeting with potential buyers and sellers.
Listing Agents
Listing agents specialize in working with homeowners who need to sell their homes. They have a responsibility to understand the needs of a seller with every new listing.
They must demonstrate to the homeowner their knowledge, marketing abilities, and negotiation skills. A successful listing agent must be an expert at researching the current market activity and comparable properties to determine an accurate listing price for your property. Here are some of the responsibilities of a listing agent.
Staging The Home: It's the agent's responsibility to advise the seller on tips to make sure the home shows off it's best features during showings. A bit of de-cluttering and some touch up paint can go a long way in making a home look its best. Depending on the situation, you may want to have the home fully staged prior to listing it.
Take Quality Photographs: The listing agent is required to take [or hire somebody to take] quality photos inside and out in order to prepare a proper listing presentation and advertising materials. In addition.
Pre-screening and Negotiating With Potential Buyers: Your listing agent is in charge of making sure potential buyers are pre-qualified before showing the house. Once you have secured a qualified buyer the agent will be in charge of helping negotiate the best price.

Buyers Agents
Buyers agents are real estate agents that specialize in working with buyers. Their responsibilities include meeting with potential buyers to determine what their real estate needs are as well as to help them get pre-qualified for a mortgage if needed.
Once the agent knows exactly what the potential buyer is looking for, they will alert the buyer as soon as a property meeting their needs hits the market and schedule a showing.
Another option that agents utilize to narrow down a search for a buyer or to perform research on the competition for sellers is the MLS tour. This allows agents and brokers to quickly gather first-hand knowledge on several available properties in the local market.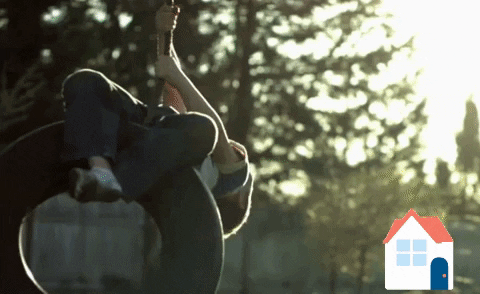 Developing Your Skills
Although continuing education is a requirement to maintain a real estate license, it is also an opportunity to develop the skills that will keep an agent at the top of their game or open a door to new real estate opportunities within the regional or local market. Continual development is crucial to the long-term success of real estate agents and brokers. Continuing education not only widens their scope of expertise, but also improves their proficiency, knowledge, and marketability as real estate professionals.