Selling or buying a home can be challenging and will also be one of the biggest financial decisions of your lifetime. Finding the right real estate agent that has the experience for what you need is crucial.
Having a good real estate agent in your corner will is important whether you're buying or selling. In the state of Florida alone there are almost 300,000 active real estate agents.
Everywhere you look there are advertisements for real estate agents; billboards, bus stop benches, radio ads, etc… So how do you choose the best one for you? Follow these steps on hiring the perfect real estate agent for your needs.
Tips On Finding A Real Estate Agent
Speak To A Lender Before Hiring An Agent
One of the biggest mistakes a potential home buyer makes is to start looking for homes without knowing how much they can afford to pay for a home. There's nothing more disheartening to fall in love with a home only to find out that you can't afford it.
By getting pre-approved for a mortgage, you'll know exactly how much home you can afford as well as address any issues with your credit if needed well ahead of time. Having your pre-approval letter ready will also show potential buyers' agents and sellers that you are serious about buying. When you're in a competitive market, sellers may not even consider an offer without a pre-approval letter from a lender.
Get Recommendations
A good way to start on your agent search is by asking friends and family members if they can recommend a real estate agent they've had a good experience with. You should hire an agent that specializes in whatever your real estate goals are. For example; If you're a first-time homebuyer, you should hire an agent that specializes in first-time homebuyers as opposed to an agent that works with investment properties or short sales.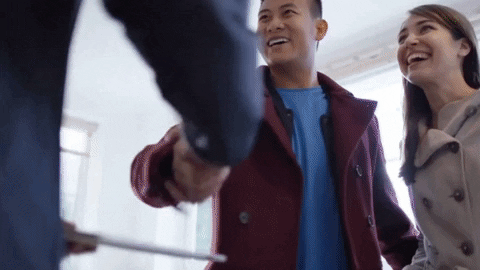 It's also a good idea to hire an agent who is a Realtor. This means they are a member of the National Association of Realtors aka [NAR] and are held to a higher standard as specified in the organization's code of ethics. Many Realtors hold special certifications to demonstrate they've completed training in specific areas of real estate. These are some of the designations:
CDPE [Certified Distressed Property Expert]: Completed specialized training in short sales and foreclosure prevention. CRS [Certified Residential Specialist]: Completed special training in working with buyers of residential real estate. ABR [Accredited Buyer's Representative]: Trained in representing buyers in transactions.
SRES [Seniors Real Estate Specialist]: trained in helping buyers and sellers aged 50 and over.
Research Potential Agents
Always begin with online research. Start by checking their website and any social media accounts they may have. You should be able to find reviews, current listing information and get an overall feel for the person through their online presence. If they have no online presence then move on to the next candidate.
Interview 3 Real Estate Agents… at Least
Remember, you're going to be communicating with this person for the next several weeks or even months until you've accomplished your real estate goals. An "in-person" interview will be a chance for you to get a feel for the agent's experience and style. You want to work with an agent who understands what you're looking to accomplish and be very familiar with the area you're buying or selling in.
This is also a chance for you to see firsthand how professional they are. The more effort they put into a presentation for you is a good indication of the effort they'll put in when they're working for you. Interviews are also a great way for you to establish a preferred way of communication moving forward whether it be texting email or phone calls.
Ask For References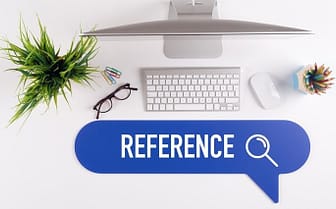 When you're interviewing potential real estate agents, request to see their references. Ask the agent to
provide the information on any homes they've recently sold [in the past year]. You should also ask them to provide the contact information from any of their recent clients. Be sure to call those clients and find out what their overall experience was with the agent…Ask them if they would work with the agent again.
Trust Your Gut
Once you've followed the tips on finding the best agent, you still might have to choose between 2 or 3 of them. At this point, you should go with your gut. Remember, you'll be in constant communication with this person so you should feel comfortable around them and be able to tell them everything.
It's kind of like dating… sometimes it comes down to the chemistry… or lack of chemistry. If you have an agent and everything checks out, but you're still not feeling the vibe, don't hire them. Keep looking until you find the right fit for you, it will be worth the extra effort.
Read The Contract Carefully
Your contract should spell out all the terms to which you have agreed… including the commission. Typically, the seller pays all of the commission which is usually about 5-6% to be split between the listing agent and buyer's agent. You should also pay close attention to the length of the contract. If your home hasn't sold in 6 months or you haven't found a house to buy in that time, then you'll probably want to find a new real estate agent.