If you've been wondering who qualifies for an FHA loan, you're not alone. Many homebuyers have questions like "What are the FHA loan requirements?" and "How much money do I need to pay for a loan?" But there are some important things to keep in mind before applying for an FHA loan.
First, you must have a credit score that is not too low. A credit score under 620 may not be enough, so make sure you have a stable job. Besides, you must also show that you have sufficient income to pay off the loan in full.
Generally, a lender will require a higher credit score if you're applying through a traditional lender. But it's important to understand that if you're applying through an FHA lender, you may be accepted even if you were rejected elsewhere. Typically, the FHA loan criteria are much less strict than those of a traditional bank loan, and you could be approved with a higher credit score if you apply for a smaller mortgage.
If you're planning on using the home as your primary residence, you can use an FHA loan to finance the purchase. The FHA loan has no lifetime limit and is generally only for a primary residence. You can't have more than one FHA loan at a time unless you're relocating for work or permanently moving out of a state. The FHA publishes these limits for different regions of the country.
A good rule of thumb is to buy a home that is lower in price than you'd like to pay. A lower-priced home will help reduce your loan amount and your estimated DTI. Getting pre-approved is essential because FHA loan rates and terms vary widely among lenders. However, you can save money by comparing different mortgage lenders. A professional, licensed real estate agent like Jenny Zamora can also help you shop around for the best FHA loan.
Who Approves an FHA Loan?
You may be wondering who approves an FHA loan. To find out, you'll need to prepare your financial documents, such as two years' worth of tax returns, two recent pay stubs, and a copy of your driver's license. FHA-approved lenders use a CAIVRS system to verify your debts and income. Make sure you compare offers from several lenders to find the best deal.
While FHA mortgage loans typically require a greater amount of paperwork than conventional mortgages, an experienced loan officer can expedite the process. The application process shouldn't be too much longer than a conventional loan, so do your financial housekeeping before applying for an FHA mortgage. Resolve any outstanding disputes with creditors and gather all your documentation. Make sure you submit all your required documents promptly, in the format that the lender requests.
Having a steady income is essential. While FHA mortgages require low down payments, they don't cover homes that need major repairs or structural cracks. But if you are a first-time homebuyer, an FHA loan may be an affordable mortgage option for you. If you meet all these requirements, you'll be able to find a great property at a competitive rate. The process can be confusing, so talk to a mortgage lender to get the answers you need.
While FHA mortgages don't require borrowers to be working full time, job loss can impact your eligibility for an FHA mortgage. While a lender doesn't need the applicant to be at their current job for a specific amount of time, it requires the lender to verify employment for at least two years prior to applying for a loan.
If there are gaps of more than one month in employment, they must be explained. Additionally, loan officers will consider the applicant's training and qualifications in addition to their employment history. If the applicant has a stellar employment history, it may compensate for some of the negative aspects.
Foreclosure and bankruptcy do not disqualify an applicant from an FHA mortgage. Chapter 7 bankruptcy, for instance, requires at least two years of credit history after the bankruptcy. Additionally, the lender needs to see proof that the borrower has chosen not to incur new debts after bankruptcy. Even though past foreclosures don't disqualify an applicant, a judgment against them will prevent them from getting an FHA home loan.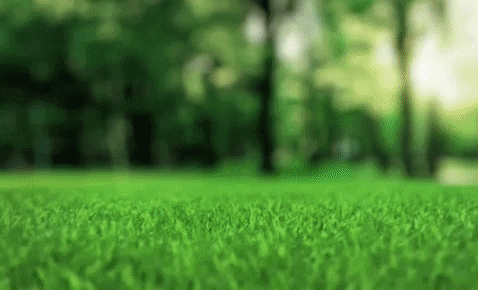 The FHA was created in 1934 as part of the National Housing Act to stop foreclosures and make homeownership more affordable for American families. However, the government mortgage program allowed borrowers to borrow up to 80% of the home's value, allowing many more people to afford homeownership.
The FHA loan program insures 8 million single-family homes. When compared to a conventional mortgage, an FHA mortgage is much easier to qualify for.
If your credit score is lower than five hundred, it's a good idea to work on building your credit. Most lenders that specialize in FHA loans have minimum credit scores closer to the FHA guidelines. Some of them may offer manual underwriting if you don't have much credit history. Moreover, a low-down payment is one of the main advantages of an FHA home loan. A borrower can qualify for a loan with as little as a 3.5% down payment.