Homeowner's insurance is the most important protection for your most valuable asset – your home.
However, the cost of homeowner's insurance can be a significant expense for many homeowners. The cost varies depending on several factors, such as the value of your home, your location, and your insurance history.
Location
One of the most significant factors that can impact the cost of homeowner's insurance is the location of your home. If you live in an area that is prone to natural disasters, such as hurricanes or floods, your insurance rates may be higher. This is because the risk of damage to your home is higher in these areas, which means the insurance company is taking on a greater risk by insuring your property.
Flood insurance is an important protection for homeowners in areas that are at risk of flooding. Homeowner's insurance typically does not cover flood damage, which means you need to purchase a separate flood insurance policy if you want this coverage.
Flood insurance can be purchased through the National Flood Insurance Program (NFIP) or through private insurance companies. The cost of flood insurance can vary depending on the risk of flooding in your area, the value of your home, and other factors.
If you live in a flood-prone area, it is important to consider purchasing flood insurance to protect your home and belongings. You can access this information on the FEMA flood map.
Age
Another factor that can impact the cost of homeowners insurance is the age and condition of your home. If your home is older or has not been well-maintained, the insurance company may consider it a higher risk and charge you a higher premium. Similarly, if your home has certain features that make it more susceptible to damage, such as a swimming pool or a wood-burning stove, your rates may be higher.
History
Your insurance history can also impact the cost of your homeowner's insurance. If you have a history of filing claims, insurance companies may view you as a higher risk and charge you higher premiums. Similarly, if you have a poor credit score, insurance companies may consider you a higher risk and charge you more for coverage.
While the cost of homeowners insurance can be a significant expense, it is important to have this protection for your home. Without insurance, you could be at risk of losing everything in the event of a disaster or accident.
To keep your rates as low as possible, consider taking steps to reduce your risk, such as installing a security system or doing home repairs. You can also shop around for insurance quotes to find the best rate for your needs.
Fraudulent Claims
Many of my clients express frustration with the high rates and wonder why they are so much higher than in other states. The truth is, that one of the major reasons for the high rates in FL is excessive fraudulent claims.
Fraudulent claims have been a significant issue in Florida for years, particularly when it comes to property insurance claims. According to the National Insurance Crime Bureau, Florida consistently ranks as one of the top states for insurance fraud. This type of fraud can take many forms, from staged accidents to falsified damage claims.
Fraudulent claims not only drive up the cost of insurance but also have other negative effects on the real estate market. For example, insurance companies may be hesitant to provide coverage in areas known for fraud, making it more difficult to sell homes in those areas.
Natural Disasters
One of the primary reasons that Florida is particularly susceptible to insurance fraud is the prevalence of natural disasters like hurricanes. When a hurricane hits, it can cause widespread damage to homes and businesses, making it easy for dishonest individuals to submit false claims. This type of fraud can drive up the cost of insurance for everyone in the state, even those who have never filed a claim.
In addition to natural disasters, there are other factors that make Florida a target for insurance fraud. For example, the state has a large population of seniors, who are often targeted by unscrupulous individuals looking to take advantage of their vulnerability. There are also many people in Florida who are struggling financially, and some may be tempted to file fraudulent claims to collect insurance money.
Additionally, some insurers may require higher deductibles or refuse to cover certain types of damage altogether, which can make it harder for homeowners to recover from disasters.
Solution
So, what can be done to address the issue of fraudulent claims in Florida? One approach is increasing penalties for those caught committing insurance fraud. The state already has strong laws in place to address insurance fraud, but enforcement can be challenging. By increasing the penalties for those who are caught, it may be possible to deter some would-be fraudsters.
Another approach is to educate homeowners about the dangers of insurance fraud and how to avoid it. Many people may not realize that filing a false insurance claim is a serious crime that can have significant consequences. By raising awareness about the issue, we may be able to prevent some instances of fraud from occurring in the first place.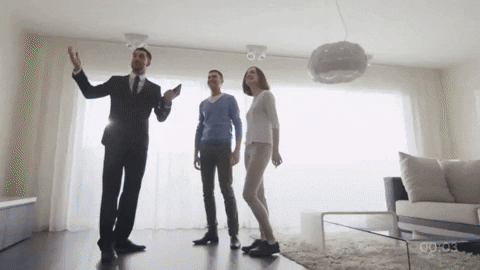 Insurance companies can also take steps to address the issue of fraud. For example, they can invest in technology that can help detect fraudulent claims more quickly and accurately. They can also work with law enforcement agencies to identify and prosecute those who are committing fraud.
As a Real Estate Broker, I believe it is important to educate my clients about the issue of insurance fraud and how it can impact the cost of homeowner's insurance in Florida. I also believe it is important to work with reputable insurers who have a strong track record of combating fraud.
In conclusion, by working together, we can help protect homeowners and keep insurance rates as affordable as possible.