Whether you're looking to buy a short-sale home or negotiate a short sale with your realtor, a few tips can help you make a successful short sale. First, it's important to understand the requirements for a short sale. Different lenders have different requirements for the process. Some require a Broker Price Opinion (BPO) and may be more aggressive than others. Regardless of the lender you choose, there are ways to speed up the short sale process.
Process
The first step in the negotiation process for a short sale on a home is to submit an offer to the lender. This initial offer will serve as the basis for the rest of the process. However, the offer must be submitted correctly, or it will be rejected. To be successful, the lender must accept your offer. After all, the lender is taking a loss on the property, and they want to be sure that they are receiving a fair market offer. As such, your offer must be comprehensive, including the full package requested by the lender.
When you're looking for a short-sale realtor, it's important to look into their past experiences. Ask them about the types of short sales they've handled and their overall experience dealing with multiple lenders and lien holders. It's also important to ask about their previous clients' experiences with short sales.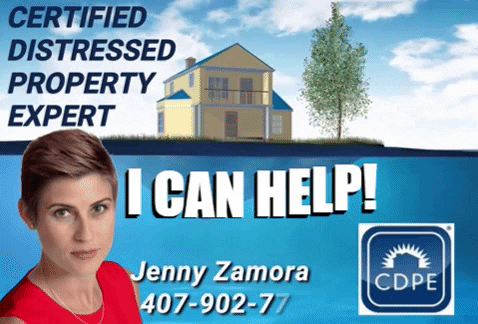 Before you make an offer on a short-sale home, you need to be aware of all liens on the property. If the seller is asking for money under the table, you should walk away. Also, you must know the condition of the property before closing. Sellers are required to disclose any known defects in the home. If you're not sure of the condition, you should complete a home inspection.
Dealing with a real estate agent
Working with an Orlando Real Estate Agent can be beneficial for a number of reasons. For one thing, an agent who specializes in short sales will be able to help you navigate the process of negotiating a short sale. Your agent will be able to review public records and look at comparable properties and give you advice on making an offer. Since your agreement with the home seller is not set in stone, it is crucial to hire an expert to inspect the property before finalizing the deal.
First, you must show that you can't pay your mortgage. To do this, you must submit a short sale application, which will include financial and personal information about you. You will also need to provide a hardship reason, which the bank will use to determine if you qualify.
Working with a real estate agent during the short sale process is extremely necessary. The short sale process can take longer than you expect and may reveal more problems than you're willing to fix. It is also possible for a home to suffer serious damage before the closing date, and you don't want to lose your deposit if the property is not up to par. To avoid this situation, you should always include contingencies in your contract offer. Some of these contingencies include home inspections, loan approval, and hazard insurance. You can also include an interest rate cap so you won't lose your deposit if rates go up.
Your real estate agent will send your offer to the lender for approval. The lender will want to see proof of your funds or preapproval. If you can't provide this, the lender may reject your offer. However, some lenders may reserve the right to renegotiate the terms of the deal at the last minute.
Timeline of a short sale
A short sale is a sale of a home that is not in foreclosure. The process of a short sale can take months, but it can be done as quickly as two months. It is important to be patient and understand the timeline involved. A short sale is not an immediate sale, and the bank will want to review all documentation and forms before agreeing to a short sale.
In the meantime, you have to list your home with a licensed Real Estate agency. The listing process is similar to the normal re-sale process, and in the city, a property typically spends over 100 days on the market.
In order to negotiate a short sale, the homeowner will need to meet the lender's requirements and work with a realtor. The lender will need to approve the short sale package before releasing the homeowner from the mortgage loan. The borrower will need to submit documentation and financial information to prove their current financial condition.
If you do decide to go ahead with a short sale, it is important to note that the process could take longer and be more stressful than a traditional sale.
Securing a mortgage after a short sale
If you've just completed a short sale, you may wonder if it's possible to get another mortgage. Bankers generally don't like to see a short sale on your credit because this shows you have left part of the debt outstanding.
A conventional mortgage might be an option with a substantial down payment amount and extenuating circumstances. In general, you need to put at least 20% down to be approved for a conventional loan. Freddie Mac, on the other hand, requires that you wait for four years after completing a short sale. However, if you're able to come up with a valid reason, you may qualify for a mortgage sooner.