Purchasing a home in a new town, city or state is an extremely important yet nerve-racking decision, that requires thorough research and careful consideration.
Whether you're moving for work, a change of scenery, or personal reasons, evaluating the following before making your final decision is essential.
Below we will discuss the five most important factors to consider prior to buying a home in a new place, ensuring a well-informed and successful home-buying experience.
Location and Accessibility: The location of your potential new home plays a pivotal role in your overall decision. Consider proximity to essential amenities such as schools, healthcare facilities, grocery stores, and recreational areas. Evaluate the town's infrastructure, transportation systems, and commuting options to ensure easy access to your workplace or other frequented destinations. Additionally, assess the neighborhood's safety, noise levels, and general ambiance to ensure it aligns with your lifestyle and preferences.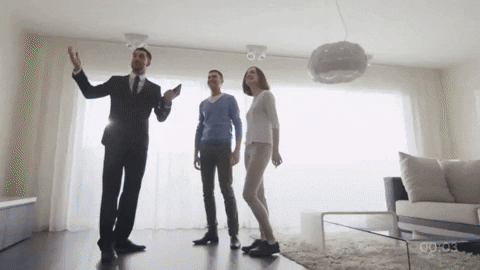 Real Estate Market and Property Values: Understanding the local real estate market and property values is crucial before investing in a new home. Research recent sales data and trends to gain insights into property appreciation rates and the housing market's stability. Consult with your local real estate agent and experts to gather information on pricing, property taxes, and potential future developments that may impact property values. Conducting a thorough market analysis will help you make an informed decision regarding the long-term value of your investment.
Cost of Living and Affordability: Evaluate the cost of living in the new town and assess its affordability based on your income and financial goals. Research the average prices of essential goods and services, including utilities, transportation, and healthcare. Consider the impact of property taxes, insurance premiums, and homeowners association fees on your monthly budget. It is essential to strike a balance between your desired lifestyle and the financial responsibilities associated with homeownership to ensure a sustainable and comfortable living situation.
Lifestyle and Community: Before buying a home, take the time to understand the local community and the lifestyle it offers. Research social, cultural, and recreational opportunities that align with your interests and values. Attending local events, exploring neighborhood amenities, and interacting with residents to get a feel for the community's atmosphere. Consider factors such as schools, parks, restaurants, churches, and entertainment options that contribute to a fulfilling and well-rounded life. A community that matches your preferences can enhance your overall quality of life.
Future Development and Growth: Assessing a new town's future development plans and growth potential is essential for long-term investment considerations. Research any major infrastructure projects, zoning regulations, or economic initiatives that may affect the town's future development. Evaluate the job market and business climate, as a growing economy can lead to increased property values and improved amenities. Understanding the town's long-term vision will help you gauge its potential for appreciation and ensure your investment aligns with your plans.
Buying a home requires careful evaluation to make an informed decision. Considering the location and accessibility, real estate market and property values, cost of living and affordability, community, and lifestyle, as well as future development, can help you navigate the home-buying process more effectively.
Thorough research and due diligence will help you find a home that meets your needs, aligns with your goals, and provides a fulfilling life!