Like many Americans right now, you might be worried about making your next mortgage payment. Don't panic just yet… Forbearance may be a good option for you! It means working together with your mortgage company to help you avoid any late penalties and eliminate any risk of being foreclosed on. You may also consider seeking the advice of an experienced real estate agent before contacting your lender.
If you're experiencing financial hardship due to COVID-19, here are some things you need to know about mortgage forbearance agreements.
What's mortgage forbearance?
Mortgage forbearance is a program designed to provide temporary relief from your mortgage payment by either lowering your monthly payment or pausing your payments completely for a pre-determined amount of time. This is generally requested by homeowners who are going through some type of financial hardship affecting their ability to make their mortgage payments, like loss of employment, divorce, or illness.
Mortgage forbearance is not free money; you still owe the full amount of those reduced or missed payments.
Does mortgage forbearance affect my credit?
Under normal circumstances [not during a global pandemic], it would be up to your lender whether or not to report your forbearance to any credit bureaus. However, right now mortgage lenders are providing struggling homeowners with an automatic, no documents required 3-month forbearance plan because of the coronavirus. They will not be reporting this forbearance plan to any of the credit bureaus either.
Under normal circumstances, however, a forbearance would still be much less damaging to your credit than a few missed payments or foreclosure.
How does a mortgage forbearance work?
First of all, you have to make contact with 6your lender to see if they will approve you for a forbearance agreement. Don't ever just stop making payments without speaking to your lender first. Normally, lender qualifications will vary slightly between different mortgage companies. The type of loan you have will also be a determining factor in what options you will be offered, or you will qualify for.
If you qualify for mortgage forbearance, your lender will work together with you to set up the terms of your agreement. Terms of forbearance may include:
Length of time for the forbearance period
Reduced payment amount required during the forbearance period.
Whether or not your lender will report the forbearance to credit agencies.
After the forbearance period ends how will you pay your mortgage moving forward, including skipped or reduced payments.
Once the forbearance period ends, you will have to pay your mortgage company back according to the terms you agreed on. Here are some typical options for paying back the missed amount:
Lump sum bringing the loan current in 1 single payment.
Adding an additional amount to your normal monthly payment until your current.
Normal payments will resume and missed payments will be added to your mortgage lengthening the terms of your mortgage.
Loan modification; when the terms of your mortgage are permanently adjusted by either a reduced payment, reduced principal or both.
How long will a mortgage forbearance last?
Mortgage forbearance is designed to provide temporary relief from your mortgage payment while you are going through a financial problem. Typically forbearance agreements do not last more than 3 months to 1 year.
Most mortgage companies will require you to provide them with regular updates during the forbearance period. If you need an extension, your lender will explain your options at that point.
Can a forbearance plan hurt my financial future?
A forbearance will usually be reported to the credit bureaus unless your lender has agreed to not report it. Right now, because of the coronavirus outbreak, almost all lenders have agreed to not report a forbearance to any of the credit bureaus. Having a forbearance on your credit history still looks much better than a foreclosure, short sale, and even a few missed payments.
Before you buy a new home in the future, you would need to re-establish yourself as a credible borrower. As long as you've already gone through the forbearance without missing any payments, the impact on your credit should be minimal and you may even consider applying for a new home loan from the same lender that granted you the forbearance.
How can I qualify for a mortgage forbearance?
The qualifications for mortgage forbearance are similar to that of a short sale. You start by applying. Most lenders will let you start the process online but I suggest you begin by calling your lender and take notes on every phone call… who did you speak to?… what happened on the call? etc. You can get started by gathering the following items.
Most recent mortgage statement.
List of your monthly income.
List of your monthly expenses.
Hardship letter, an explanation of why you cannot continue to make the mortgage payment (include any supporting documentation if possible).
Just like when I do a short sale in Orlando, it's best to start communicating with your lender way before you miss any payments. If you already missed a payment before reaching out, it will show up on your credit report and stay until the loan has been made current again.
Keep in mind, if you're filing because of a natural disaster or even a global pandemic like we're facing currently, there's usually a time limit in which you can file your claim.
If your request is denied, you then have an option to appeal the decision with your mortgage company. Then your application will be reviewed by a newly assigned loan officer, and they will reach out to you with an updated decision.
How do I get mortgage forbearance?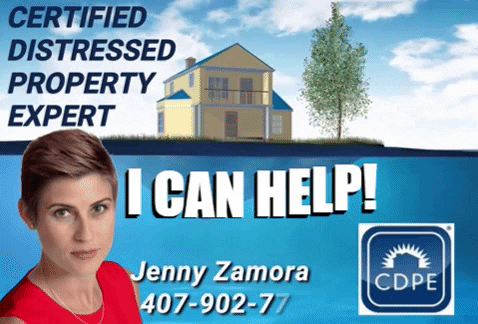 You should contact your mortgage servicer to apply for a mortgage forbearance agreement. Call the number on your monthly statement and ask for the mortgage forbearance dept to get started.
If you want unbiased advice about your financial situation, consider speaking to a housing counselor from the Department of Housing and Urban Development. You can make an appointment with a HUD counselor near you by going to their website. They will advise you on whether forbearance is a good choice for you in your current situation. They will also explain how different repayment plans would work.