Short sale deals in Orlando can mean big savings for home buyers and investors who are experienced with the process. Short sales can be very time-consuming and require a lot more work than a regular sale, but if you're willing to hang in there, you could end up with a fantastic deal on a home.
WHAT IS A SHORT SALE?
In case you don't know, a short sale is the sale of a house whereas the mortgage company allows the homeowner to sell the property for an amount less than what's owed on the note. Because of this, short sales are very popular for homeowners who are no longer able to afford to pay their mortgages. This also allows banks to get most of their money back and avoid taking a homeowner through an expensive foreclosure process.
A short sale is also much better for the homeowner because it allows them to avoid having a foreclosure on their record which is very damaging to your credit score. The short sale process can be beneficial not only for lenders and homeowners but also for potential buyers… if they're willing to stay the course no matter what.
CAN YOU NEGOTIATE A SHORT SALE?
Short sales are all about back and forth negotiations, but they are anything but short. It can be a very time-consuming process and there's never a guarantee that the lender will approve your offer. Lenders are not required to accept any short sale offer on any property. To negotiate a successful short sale, you must be familiar with the process.
MAKING AN OFFER ON A SHORT SALE HOME
These days, very few first short sale offers are accepted so don't get your hopes up. Your ability to negotiate will have a lot to do with what the final accepted price will be.
Very few initial short sale offers are accepted, and for those that are,
there is a large amount of negotiation involved. Your ability to negotiate will often determine the final price that is accepted. Check out the following tips to help you put your best foot forward:
Look at the comps: You must know how much the house is worth so that you know you're getting a good deal. You should enlist the help of an Orlando real estate agent to help you with this as they have access to the MLS and other tools. Submitting a lowball offer is the quickest way to get rejected while offering too much can cause you to lose money. That's why having a real estate agent in your corner is vital.
Submitting the 1st Offer: Assuming the homeowner has already been granted permission to short sell their home, the negotiation process begins when you submit your first offer. If the property requires repairs, then you should include a contractor's estimate with your offer. This is done to justify your offer and also lets the lender know the home needs work.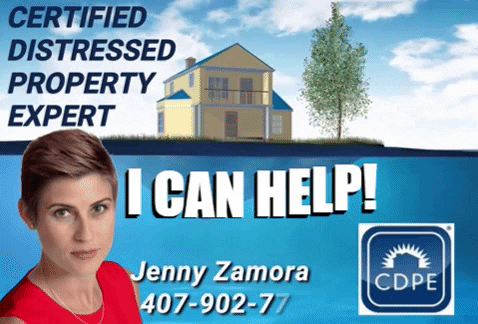 The Short Sale Agent: Hopefully the listing agent that's doing the short sale for the seller has some experience processing short sales. If not, then you might be headed for trouble, and unfortunately, there's nothing you can do about it because it's up to the seller to choose the listing agent.
The BPO aka [brokers price opinion]: After the offer's been submitted, the lender will order what's called a BPO. This is usually performed by a local real estate agent of the lender's choosing to determine what the fair market value of the home is. Whatever this number comes in at will usually determine what the lender is willing to accept. However, sometimes [most of the time] this number will still be a bit higher than it should and so the negotiations begin…
The Counter Offer: If your first offer was accepted, either you offered too much or you are really lucky! Hopefully, it's the latter…but not likely. Most of the time, the 1st offer will be rejected and the lender will either… tell you how much their willing to accept or they may tell you to submit your final highest, and best offer. At this point, you should tell your realtor to do the comps again before submitting your final and best offer. How the short sale agent handles this will have a lot to do with your chances of success.
Short Sale Tips From a PRO
In my career as an Orlando Real Estate Agent, I've completed thousands of successful short sales in Orlando and throughout the state of Florida. I can tell you that processing and negotiating a successful short sale requires skill, experience, tenacity, and most of all patience. To give yourself the best chance at getting a deal, here are some tips:
Work With An Experienced Short Sale Agent: Whether you're looking to buy a short sale or do a short sale on your own home, you should do so with the representation of a real estate agent experienced in short sales. Take your time in finding the right agent as this part is crucial to your success.
Have Your Funding in Place: Sometimes lenders will only give you 2 weeks to close on an approved short sale property. You should have your financing in place before you even start submitting offers.
Start The Loan Process Early: While not always the case, some banks will offer a small closing window to those looking to secure a short sale (sometimes as little as two weeks). Those that have yet to secure funding may find that the window is too short. Therefore, it's a good idea to get the ball rolling on financing as soon as possible—perhaps even before the file is sent for final review.
Follow up, Follow up, Follow up: Be sure to maintain constant contact with your real estate agent to be aware of what's happening with the file.
Summary
Short sales in Orlando have served as some of the best deals since 2007 and still do so today, although it's a bit more competitive now in 2019. However, if you're willing to put in the work and stay the course, it could mean a big payday for you!