Knowledge of their local market
It's absolutely crucial to hire an agent with an intimate knowledge of the local market. The MLS is a great tool when you're doing some preliminary research like cost per sq ft and getting comparables. However, you need a realtor who can go deeper than that, someone that has local knowledge of the area you're looking in. When you find a realtor that lives eats and breathes real estate, they'll know things that other real estate agents won't.
Relationships with homeowners
Realtors that specialize in certain areas will sometimes know the homeowners that are selling, personally. Whether it was from an open house in the same neighborhood or maybe from knocking on doors. A good realtor will go out of their way to create relationships with homeowners looking to sell their property.
By having a good relationship with the seller, the realtor may have some useful information like how motivated the seller is and if they need to move out quickly or maybe they don't care if it sells at all.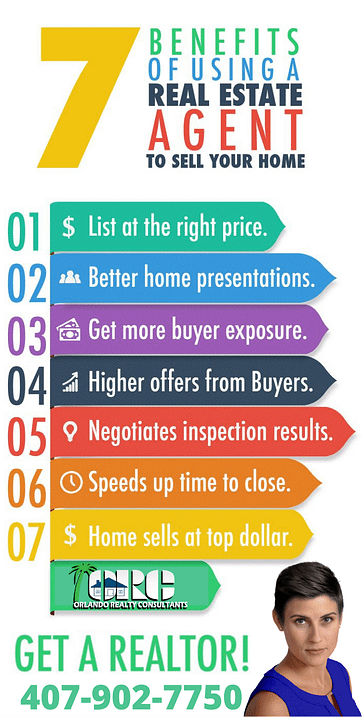 Knowledge of Pocket Listings
These are listings that are not marketed through the MLS for one reason or another. Although pretty rare, pocket listings do exist, and usually, only agents that work in that area will be aware of them.
Experience as a Listing Agent
Like in any other competitive profession, there is no love lost when it's time to negotiate the sales price. The buyer's agent is trying to get the deal of a lifetime while the listing agent is trying to get $10,000 over the asking price.
Having an experienced agent in your corner who has "been there and done that" many times in their career will give you peace of mind that you're in good hands. Is it really worth losing money on the buying or receiving end of a transaction just because you wanted to help your friend or family member who just got their real estate license?

Tech Savvy
It's no secret that most potential buyers start their search online. Fortunately, these days most agents will allow clients to search the MLS right from the agent's website. However, even though the MLS is the most popular site for real estate searches, there are countless others now and your realtor should be familiar with and have access to all of them.
A good realtor will use all of his/her tools in their realtor toolbox to get the job done quickly and efficiently. You can start to see how having someone experienced in your local market is a huge advantage.
Has Been Established For A Long Time
If a realtor has been in business for more than 10 years and is still thriving, then you know they're doing something right. Getting your real estate license is relatively easy and most people that get their license don't end up making it as realtors. Being a successful realtor year after year takes hard work, dedication and a never say die attitude, especially with an ever-changing real estate market.
Outstanding Track Record
This is the "proof in the pudding" when it comes down to it. It's crucial that you find out what the realtor's track record is. You should find out how many transactions they've done in their career overall and how many in the last year or six months. If their numbers don't make you say "WOW!", then you should probably move on to the next candidate. It's also a good idea to ask for references from some of their past clients.
Easy Exit Listing Agreement
Even with all the ways, we can research an agent, there's a chance that you still might end up with someone that isn't producing the results that you were promised. Be very careful when choosing your agent and make sure that there's a clause that lets you cancel the listing at any time for non-performance with no cancellation fee. If not, you could be stuck with a bad agent for the remainder of the listing contract or pay a hefty cancellation fee.
We've completely eliminated this problem in our own company by using what we call our "Easy Exit Listing Agreement". It gives homeowners peace of mind knowing that if w don't perform, then they can cancel on us anytime with no cost to them.