Orlando Real Estate Marketing Ideas
Whether your home is in great condition or it needs a ton of work, the key to selling is a great marketing plan. As a motivated seller, you want your home to stand out among your competition to potential buyers in any way that you can.
A strong basic marketing plan is good…. but not good enough. There are a lot of little things that are often overlooked by Realtors. These real estate marketing tools take a bit of extra time and effort to prepare but they can have a huge impact on getting your Orlando home sold for top dollar.
If you team up with the right Orlando Realtor who's willing to put in the extra effort, everybody wins!
These are some often overlooked real estate marketing ideas that have served us well and incorporated into your marketing plan.
Create A Floor Plan
By creating an attractive and professional-looking floor plan which represents your home, buyers get a clear picture of your property at a single glance. In addition to having paper copies available, take it a step further by making it available online.
A floor plan isn't hard to make either… Your Orlando Realtor should be able to do this for you at no charge. After all, it's going to benefit them as well by making your home that much more buyer-friendly.
Create A Professional Video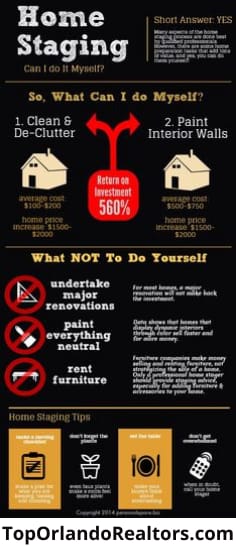 Video is more popular than ever and only continues to trend upwards. Just go to Facebook and you'll see more videos than images. A professional-looking video tour of your home is important in selling an Orlando home these days.
Our company Youtube Channel "Orlando Realty Consultants" contains a video for every one of our listings and has proved to be an invaluable tool in our home selling arsenal. A well-made property video will engage a potential buyer much more than text and images.
Your Orlando real estate agent should offer this service to you. If they aren't using video as part of their home selling marketing strategy then you're missing out on a serious amount of exposure to potential buyers.
Provide Utility Bills
In my experience, only about ten percent of home buyers will ask for the seller to provide them with a copy of their utility bills so they know what their monthly expenses will be. Instead of waiting for them to ask for this information, why not have it available before they even think about asking. Buyers will appreciate it … especially the ones that wouldn't have even thought about asking.
Provide A List of Service Providers
Everybody loves convenience. They want to start enjoying their new home as soon as they get moved in and settled. If you have service providers that you are happy with such as lawn maintenance, pest control, house cleaners, etc… then share this information. Compile a list of service providers that you're happy with and have it available to your buyers. This will show buyers that you care about your home and that it's been well maintained since the time you lived there.
Home Owners Insurance Provider
Depending on how experienced home buyers are with the process, they may be clueless in some or even all aspects of the home buying process. Homeowners insurance is a big one not only in price but in service. If you're happy with your homeowner insurance provider, then you should make your potential buyers aware of what company you're using. You should even give them the contact info of whom you deal with. You never know, it could end up saving you a few bucks on your next house.
Neighborhood Info
If you live in a neighborhood like mine you'll be dealing with a very strict homeowners association. It's best to let your buyers know about the basics. Although this may seem unimportant to some buyers, others will most definitely appreciate knowing what to expect moving forward.
Local School Information
If you're in a grade-A school district, you should make your buyers aware of that. Even if you don't have any children of your own. Being in a good school district is advantageous for maintaining property values. Also, let them know if the local schools have won any awards or are involved in anything else important within the community.
Public Transportation
Although it may not be important to you, it may be extremely important to the new homeowners. Things like bus transportation, train stations, bike paths, etc. are all great to have in your information packet.
Share What You Love About The Town
Provide a written description of the reasons you love your neighborhood. This should be easy to do because it taps into your emotional side… just as it will into theirs. Writing a well-prepared narrative about things you love most about your home and neighborhood is a fantastic way to add a personal touch….emotions sell real estate!
If you think that the above information will be useful in the marketing of your Orlando home, then here are a few more…
Touch Up Paint- provide the paint colors of both the inside and the outside of your house so buyers can easily maintain the paint or buy more of the same if need be.
Water Shutoffs- If your water shutoff valve is in an unusual place, let the buyers know in case they need to get to it in a hurry.
Trash Days- Inform the new buyers of trash and recycling days.
Appliance Info- Provide as much information as you can about your appliances including warranty information, etc.